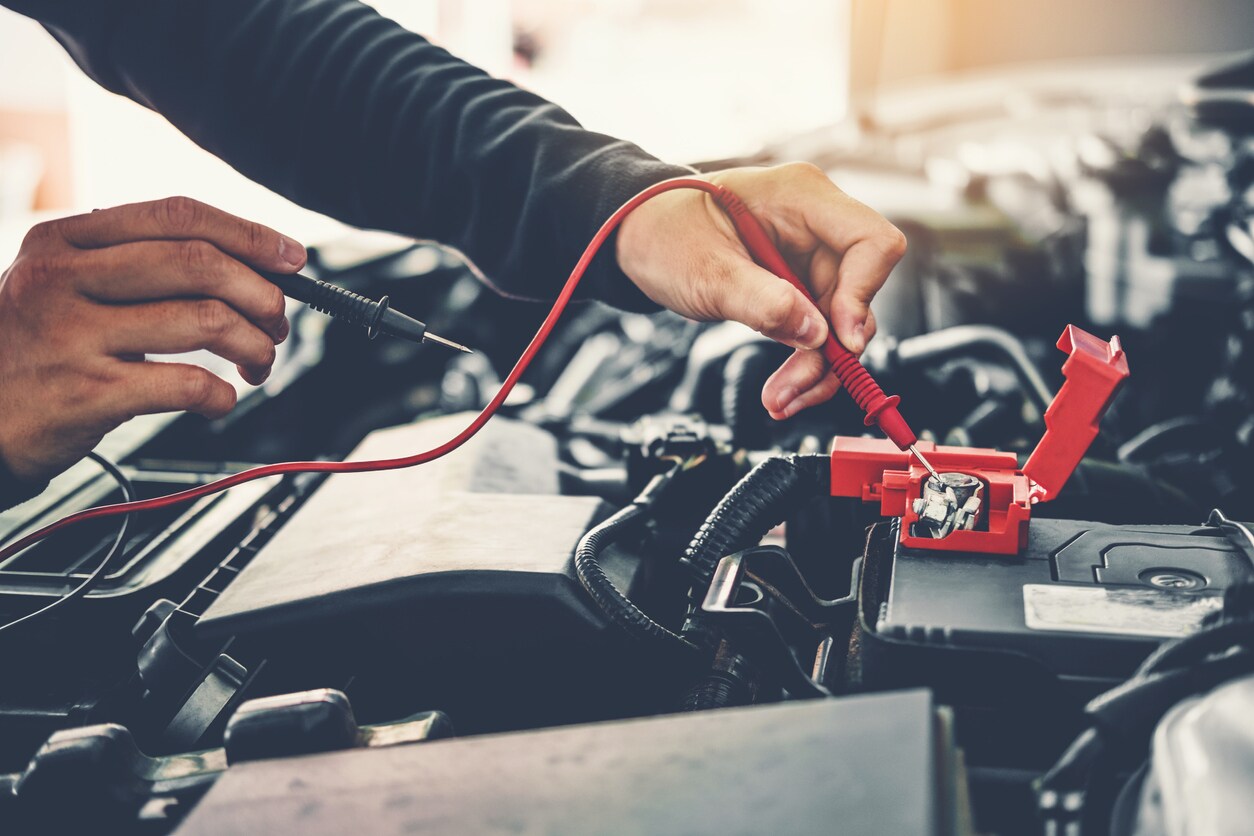 Car Battery Service Near Mobile, AL
If you've been driving for any considerable length of time, the chances are high that you've experienced the inconvenience of a dead car battery. Right when you need it the most, you crank the key in the engine and get only a few clicks in return - and you're already running late, or it's raining. At best you'll need a jump, at worst you could be looking at a pricey tow to get a new battery installed. Thankfully, both situations are completely avoidable.
Our service center here at Chatom Ford is ready to handle all of your automotive maintenance service with ease. A battery check is one of the quickest and lowest-priced auto services, but it can save you a lot of strife and cash down the road. Don't put off having your battery levels checked until the battery is dead - schedule a battery inspection appointment at Chatom Ford today.
When Do You Need Battery Service?
Though many things in your car will give you a warning sign or two that something is awry, there is almost no warning when your battery is about to die. Unless there is obvious corrosion or damage to the battery, you may not have any warning that it's running out of juice.
Many things can affect how long your battery lasts, but on average you can expect to get about three years out of it, and it's affordable and easy to ensure that you don't end up surprised by a dead battery by having your battery checked on a regular basis at Chatom Ford.
If you don't remember the last time your battery was replaced or if you can see visible damage or corrosion, schedule a battery check appointment online in just a few simple steps.
Schedule Battery Service at
Chatom Ford
It's always best to be proactive about automotive maintenance rather than being reactive when issues arise. Whether you're in need of a quick battery test or a full brake service with new pads, rotors, and a fluid flush, you'll be able to get exactly what you need here at Chatom Ford. Our technicians are experts in the field and will take care of your car like it's their own. Plus, our service prices start low and only get better with our service coupons to keep the services you need most affordable. Book your next maintenance appointment online at Chatom Ford today.